MARILYN ROXIE - WORK
Rate Your Music




I am the Community and Social Media Manager for Sonemic / Rate Your Music, Glitchwave, and Cinemos. I can be reached via RYM at ~MarilynRoxie and manage the accounts below:

Sonemic: Facebook | Instagram | Twitter
Glitchwave: Facebook | Twitter
Cinemos: Facebook | Twitter

Living Room Light Exchange




I assisted in preparation for Publication Two: State Change for Living Room Light Exchange, an alternative arts organization with monthly salons held in personal spaces. I transcribed interview audio, compiled submitted art materials and artist biographies using Google Drive and Dropbox, and helped to edit an LRLX book pitch for publication into a professional prospectus.

CarolQueen.com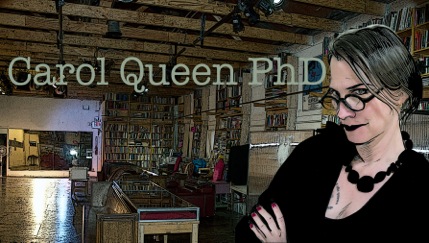 I maintained sex-positive writer and educator Carol Queen's website. I set up affiliate links and banners, added links to upcoming events, and compiled previous articles and videos from websites past and present to provide a full view of Queen's contributions to sex education and activist discourse.

Small Press SF Poets




In this project, from fall 2016 through spring 2017, I photographed the Small Press San Francisco Poets 1969-2004 J. David Frankel Collection for Paula Levine's forthcoming San Francisco Public Library exhibition. The collection is comprised of poetry books, literary magazines, and university press works. I utilized Google Sites, Google Sheets, Awesome-Table, and Dropbox to upload photos, display the collection in catalog form and make it searchable by the public, and perform data entry to describe works in terms of title, author, date, publisher, location, and other fields.

You can check out the collection here.

Good Vibrations




Tabling for Good Vibrations at California Academy of Sciences

I worked at sex-positive adult store Good Vibrations from January 2015 through the end of January 2016 as a Sex Educator / Sales Associate (SESA) at several Bay Area retail locations, and as Social Media Coordinator from September 2015 through the end of January 2016.

I managed Good Vibrations company social media accounts directly and created and posted content for Good Vibrations blog, including the launch of Carol Queen and Shar Rednour's THE Sex & Pleasure Book: Good Vibrations Guide to Great Sex for Everyone.

I also regularly coordinated with colleagues in marketing and web development to share and implement ideas in projects. As a SESA, I answered customer questions around sex toys and safer sex supplies and received comprehensive training from the Good Vibes educational department as part of my training.


Photo by Andy Duran

Internet Archive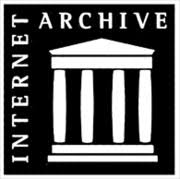 In late 2014, I worked with the Collections team at Internet Archive to filter through a Wayback Machine webcrawl of 30,000 websites for pornography sites that were also link farm and spam content sites. Developed guidelines document for current and future volunteers on how to tell legitimate pornography and adult themed websites apart from illegitimate sites and implemented a genre-tagging system. I collected the most amusing banners on spam porn sites during my trek here at Awkward Porn Banners.

The Center for Sex and Culture was a San Francisco non-profit. CSC was dedicated to providing a community space and library that is welcoming to people across the spectrum of gender, sex, and sexuality diversity. I was a library intern, then social media and web manager, and finally media director for CSC, my time there spanning from 2011 - 2014.

Center for Sex and Culture




My whole adventure with the Center was jump-started through reading PoMoSexuals and interviewing Carol Queen for a college project in CSC's new Mission Street space.

I contributed to book and periodical cataloging, website redesign, made regular news and event updates across CSC's social media platforms, and successfully fundraised $2000 for the Center's Grace Alley Mural Project. I was Media Director of CSC up until fall 2013 and was a content curator of photography, art, and events for the Center for Sex and Culture blog. The Grace Alley Mural was eventually painted over due to repeated vandalism, though a thorough documentation of the mural's progress in photos lives on in my photos. The mural featured art by Eddie Colla, Finley Coyl, Amanda Lynn, and Eclair Acuda Bandersnatch.

In 2013, I read "What Does It Mean to Be Genderqueer?" at CSC's spoken word event A Night of GenderQueer Readings.

I made a return to the Center as a curator for a video show: Just Experimenting: Video Art Exploring the Margins of Gender and Sexuality (2017) and Just Experimenting: Playing the Sexual Edge of Film (2018). The Center for Sex and Culture sadly closed in 2019 - you can read more about this here.

Modern Times Bookstore Collective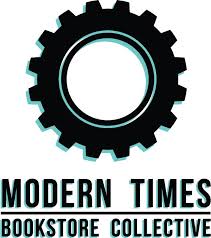 Modern Times Bookstore was a radical, politically-focused bookstore in the Mission District of San Francisco. In addition to being a sales associate, I co-maintained Modern Times' social media presence through 2014 and coordinated with California College of the Arts professors to sell textbooks to students on their first day of class at the CCA Oakland campus. You can read an interview with me about Modern Times at Fabulously Feminist.

Modern Times sadly closed in 2016. You can read more about this at SF Gate.

San Francisco Sex Information




Graduated from San Francisco Sex Information's 60+ hour Sex Educator Training program in Fall 2013. Co-maintained the Goodreads, Twitter, and Tumblr accounts for the non-profit organization SFSI from December 2013 – June 2014. Revised and updated SFSI's resource guide by pruning broken links, adding new resources, and developing a form for SFSI alumni to suggest new additions to the page.

[SSEX BBOX]




I managed and updated social media profiles for the international social justice web series and magazine [SSEX BBOX] in late 2011 in addition to researching grants and assisting in writing grant proposals for documentary funding.